About the author
In 2001 my wife and I bought a manufactured home. It was our first, and we love it. These homes are truly American housing's best kept secret. But our shopping experience was a complex, demanding and at times confusing process. And we discovered there is very little reliable information out there that tells the consumer like it is. And when you're dealing with an industry still struggling to shake off its well-documented past reputation for ripping off unwary consumers, there is an obvious need for such guidance. That's what inspired me to write these books–and to create this web site.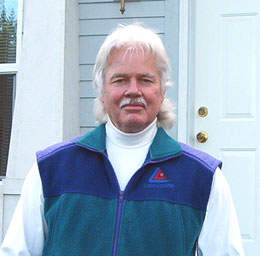 John Grissim
True, I am an industry outsider. My background is 30-plus years as a working journalist and investigative reporter. But for more than a decade (and counting) I have put my reporter's skills to work examining every aspect of the manufactured home industry on behalf of the consumer. That's what my books –and this web site– are all about: by a consumer for consumers. As a matter of principle, I've never taken a dime from the industry.
For the record, I'm a San Francisco native, a graduate of U.C. Berkeley, and a former Navy Lieutenant (two tours to Vietnam waters during that war). I began my journalism career writing for Rolling Stone in the late 1960s. In the decades since then I have authored nine books and contributed to many periodicals in the U.S. and overseas, mostly on ocean and marine topics, including Discovery, Sports Afield, Surfer, Playboy, National Fisherman and Smithsonian. I live with my family on Washington state's Olympic Peninsula.